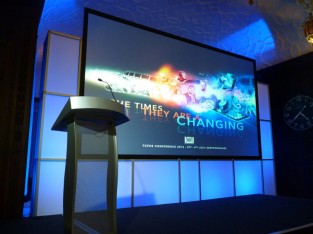 Meeting type: 20th Century Fox annual Q4 company conference
Location: Fanhams Hall, Ware, Hertfordshire.
Event size: 110 pax.
Event duration: Half day set up, three day meeting
Service Provided: Large 16:9 HD screen for presentation and video playback. Led backlit set. Punchy PA for film trailers and video sizzles.
Additional: This was Professional audio visuals 4th year providing for this meeting.